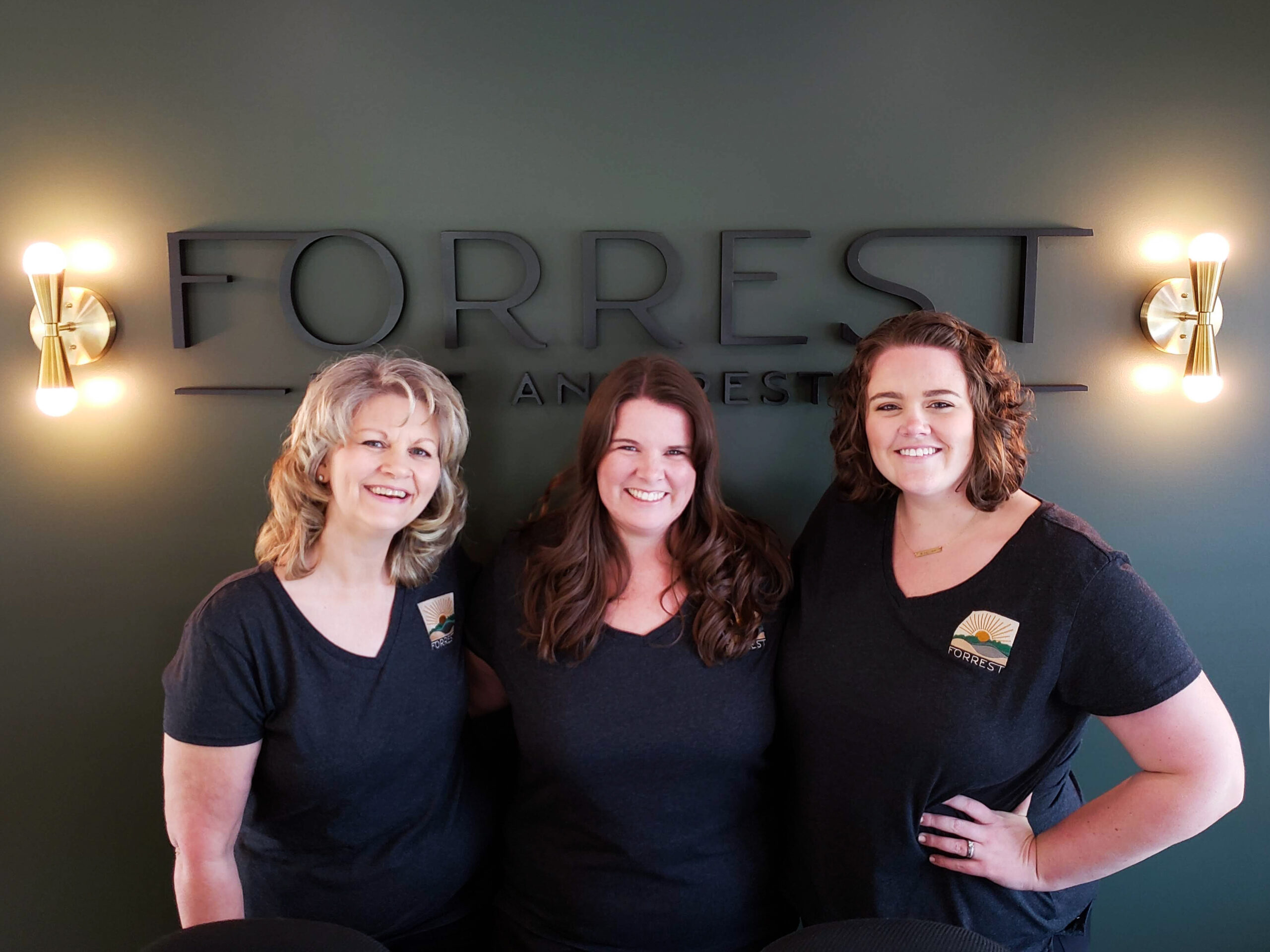 Forrest is owned by two generations of women (a mother/daughter trio) that reside in Delaware. In 2014, Ashley Sharp began learning about and using good quality essential oils. After experiencing lots of benefits for herself and her family, she began traveling all over the country to educate and inspire essential oil users. In 2017, she got a clear vision for a spa in Western Sussex County to offer everyone in her community a unique opportunity to experience the benefits of a luxurious environment, plant based products and consistent massage therapy. She shared the idea with Nina Backes (her mother) and Jenna Beard (her sister) and they began looking for a property to make it happen. In 2020, they were able to purchase a building and complete renovations to launch what we now know as Forrest.
Ashley is the visionary for Forrest and works to protect the commitment it has to our community and to ensure it continues to move forward in its purpose. Nina Backes brings almost twenty years of medical practice management to her role as the general manager of Forrest in day-to-day interactions with guests and staff. Jenna Beard is a full time wedding photographer and marketing expert who brings her skills to share what makes Forrest special so everyone desires to experience it for themselves.
Forrest is honored to be trusted to help you care well for yourself and your family. It is a place that is set aside to help you rest and restore so you can thrive in life with increased physical, mental, emotional, and spiritual wellness.